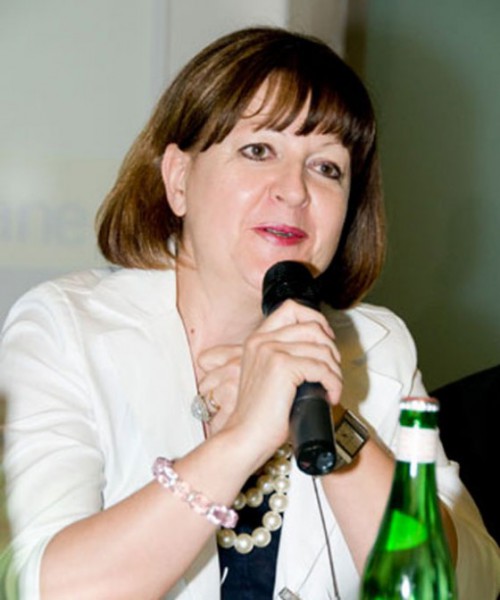 Executive Director Istituto Superiore delle Comunicazioni e delle Tecnologie dell'Informazione
Ministry of Economic Development ISCOM
Rita Forsi was born in Pontedera (PI) on 23 August 1953. She has a degree in Physics and since 2008 has been Director of the Ministry of Economic Development's Institute for Communications and Information Technologies. She is also Director of the School of Specialisation in Telecommunications (SSST) and Director of the Organism for the Certification of Online Safety (OCSI).
Since 2009, Forsi has been the Italian representative on the Management Board of ENISA, and since the same year she has also been the Italian Government's assistant representative at the Governmental Advisory Committee (GAC) within the Internet Corporation for Assigned Names and Numbers (ICANN).
Forsi is also the representative of the Ministry for Economic Development for monitoring the assignation of domain names under the "it" ccTLD at the CNR Institute of Informatics and Telematics.
In her former role as director of the Tuscan Inspectorate of the Ministry of Communications, Forsi developed considerable expertise in management, thanks to extensive experience in personnel management, trade union relations, relations with Institutions and Enterprises, and also on technical issues related to electronic communications. In this field she has built up many relationships, facilitated direct contact between various operators with the single aim of finding rapid solutions to problems of primary interest to citizens and users of telecommunications in general.